Three Views c1956
Water tower with hut 27 in the foreground. Staff chalets at rear.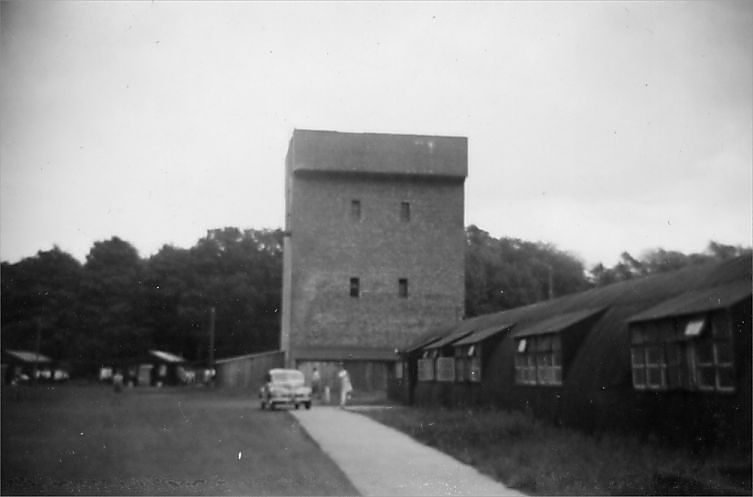 Water tower with hut 25 to the right (now the location of the Refectory). Two staff chalets in front of the trees.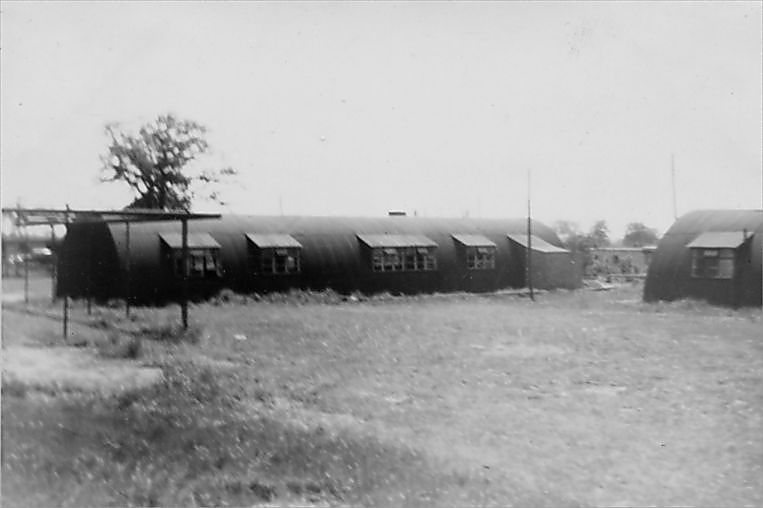 Hut 7, with hut 5 (library) to the right and the brick end of the MDH visible between them. Taken from the end of Hut 28.
Contents

The Gallery

Topography - 50s

Three views c1956