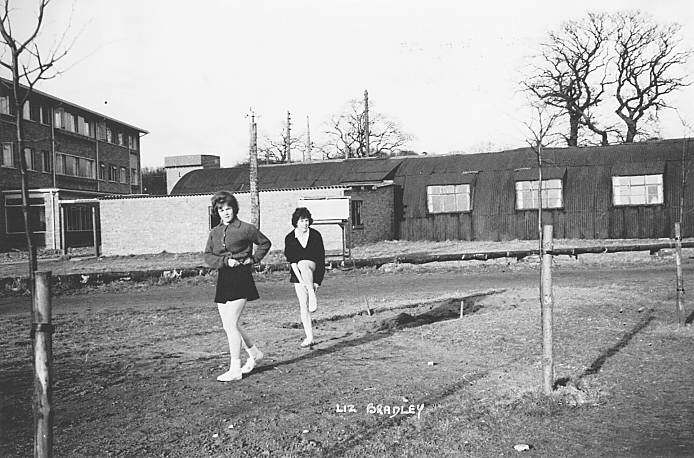 Back of Main Dining Hall (1963)
The west facing elevation of the Main Dining Hall taken from the area of the old gymnasium. The recently completed Cavell Hall is visible on the left and the top of the water tower is just showing over the roof.

The two other subjects are Vivienne Leach and Liz Bradley; both in the 5th form at the time of the photo.
Contents

The Gallery

Topography - 60s

Main Dining Hall 1963