South Africa 2015
Contents

The Gallery

Past Reunions

South Africa
---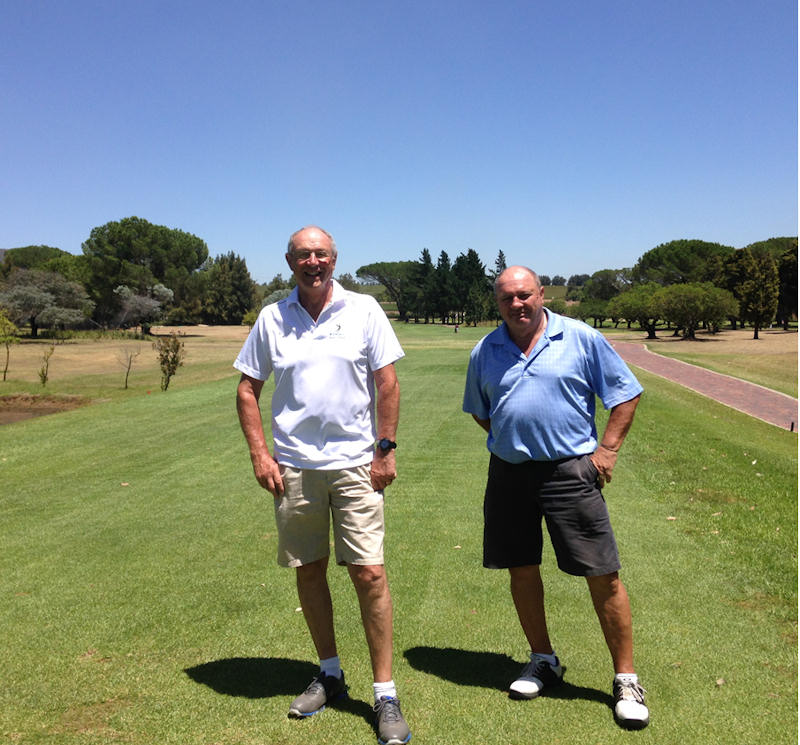 Eldred Bobbin and Mike Hammond met up at Devonvale Golf Club, near Stellenbosch, South Africa.
Mike writes "We were both at WC, leaving in 1965 with much more hair than we have now!

Eldred did get back to a 60's reunion in 2006 and has just retired from his own plastics company in Cape Town".
Wymondham College Remembered