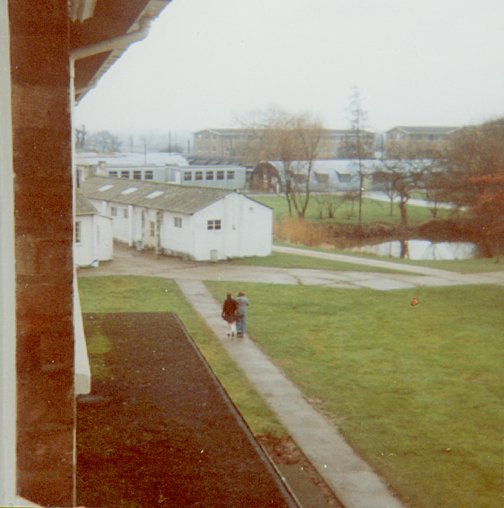 Autumn View From Kett
The Technical Drawing Office (ex-hospital morgue) is now demolished and has been replaced by the USAAF memorial garden. Admin hut in the distance and a portakabin ......

Simon Bird (1982-1989) writes: "This photo has a mobile on it, actually it is a row of three parallel to (if I remember correctly) the Art Nissen hut and adjacent to the old tuck shop (hatch just visible) which had a phone box on the end of it. Anyway, the first mobile on the right was Mr Street's Maths room, next Mr Taylor's (I think?) and on the far left, not visible, a lady maths teacher's mobile - possibly a Ms Newstead or Ms Newson or something like that. Not really sure of the lady's name."
Contents

The Gallery

Topography - 70s

Autumn View