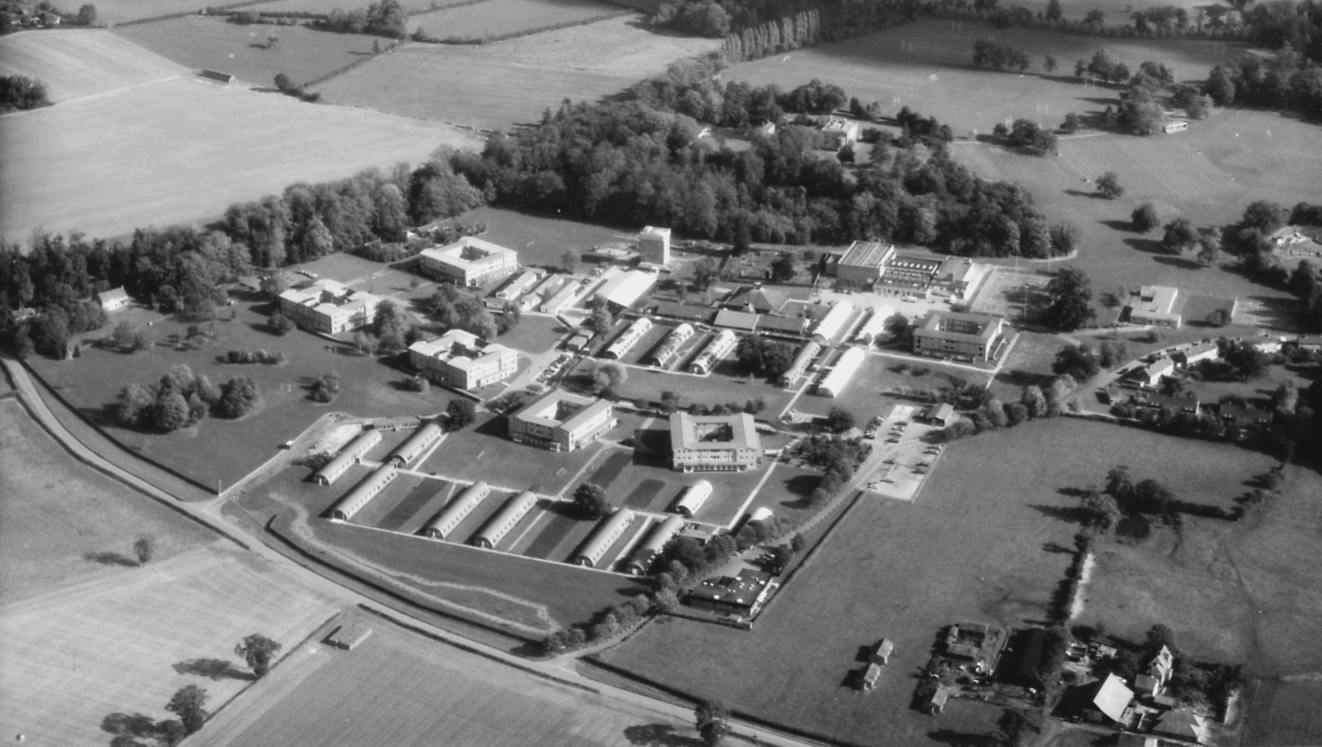 Aerial photo taken in the 1990s?
Use your horizontal scroll bar to pan the picture
The huts are slowly disappearing.

Steve Grant: "There are some interesting points in that new aerial picture. Firstly, everything looks so clean. All the Halls have clean roofs and the huts near the road all look freshly painted. Why, if they are to be soon demolished? Seems strange, but may be just a trick of the light. Of things demolished, the MDH plot is shown fully 'overgrown'. Was that a deliberate planting or has it just been left to go wild? [when I visited recently, it was a shrub garden - Ed.]

Interesting to see the chicane that had to be added to the main covered way for the new building but even all that is gone now I suppose. Curious also about the strange shape in worn in the grass by the road. Looks like a race track of some sort. Any idea what that is and if it is still there?"
Contents

The Gallery

Topography - Aerial Photos

Aerial photo - 1990s?